Why you choose RYCO DPF
OE quality from an OES European supplier
Meet Euro certification (where applicable)
All DPF's include fitting kits and diagnosis flowchart instruction sheet
Are boxed for safe and efficient transport and storage
Covered by Ryco Warranty Guarantee
New Car Warranty Protection
Superior Ryco after sales service
The Ryco DPF program is available for your local Ryco stockist. For Australian stockists click here, for stockists in New Zealand click here
WHY YOU CHOOSE RYCO DPF
Diesel Particulate Filtration from Ryco is here. Our new range of diesel particulate filters are built to our exacting standards to meet or exceed genuine alternative DPF's.
OE quality from an OES European Supplier
Meet Euro Certification (where applicable)
RYCO DPF's include fitting kits and diagnosis flowchart
Ryco DPF's come boxed for safe and efficient transport and storage
Covered by Ryco Warranty Guarantee
New Car Warranty Protection
After sales service
Available now from your local Ryco Stockist.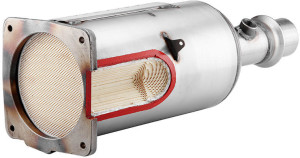 DPF FEATURES
Not all brands of DPF are created equally and many aftermarket DPF's cut corners to reduce costs. Ryco Diesel Particulate Filters don't cut corners. Our DPF program meets or exceeds OE equivalents.
Our DPF's:
are made with the correct levels of volume required to match OE ELF
are made of the correct PGM (Platinum Group Metals) weight and metals to enable DPF to perform at OE specification for the life of the filter
use OE spec heat matting for safety and longevity
are direct fit not one size fits all universal DPF's
use the correct sized pipes to eliminate choke points that result in a loss of engine power.